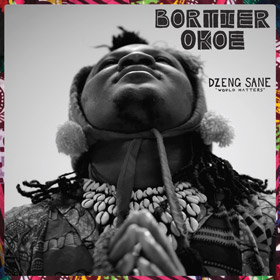 NEW ALBUM
Intricate rhythms blend traditional kpalogo drums, djembe, kora, and balafone with exciting vocals, guitar riffs, and horn lines, creating a new musical force – a sound which connects him with his audiences and inspires even the most reserved listener to get up and dance and sing along.
Click here for more information
WHAT WE DO
African Soul presents and facilitates West African drumming and dance sessions, for the corporate sector, schools and communities, and for all health and wellbeing areas. Our interactive performances and shows, workshops and team building sessions are exciting, effective and unforgettable and allow self expression in a friendly and safe environment. Our aim is to bring West African music and dance to Australia and world-wide, promoting cultural awareness, unity, motivating and empowering participants through the use of the drum.
WHAT WE BELIEVE
Drumming is a unifying phenomenon that enables us to connect with one other and has the innate ability to get people involved. No matter what your gender, race, age, ability or disability, drumming is a fantastic way to keep mentally and physically healthy. Drumming is an accessible tool, brings joy and happiness into people's lives and most importantly it's great fun!
African Soul, Hands on Rhythm create explosive and energetic, fully interactive shows and workshops including educational drumming programmes and events for schools, communities and the health and corporate sectors.