Disabilities & Special Needs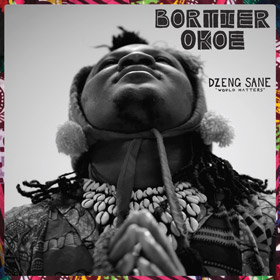 NEW ALBUM
Intricate rhythms blend traditional kpalogo drums, djembe, kora, and balafone with exciting vocals, guitar riffs, and horn lines, creating a new musical force – a sound which connects him with his audiences and inspires even the most reserved listener to get up and dance and sing along.
Click here for more information
Drumming can be used as a therapeutic tool for:
Blind and vision impaired
Deaf and hearing impaired
Post-Traumatic stress disorder
At-risk adolescents
Substance abusers
Learning disabilities
Behavioural problems
Attention Deficit Disorder (ADD)
Social disorders
Autism
Difficulty concentrating or focussing
Parkinson's Disease
Alzheimer's
The elderly
At African Soul we specialise in providing workshops and drum therapy sessions for groups with all kinds of abilities. Through drumming people can express both positive and negative emotions and communicate their feelings without necessarily using words. Participating in a drum therapy session can help strip away inhibitions and fears, embarrassment or shyness.
Through a series of call and response rhythms the brain is asked to be alert and alive at all times, and work in unison with the body. Drumming wakes up both the left and right sides of the brain and forces them to work together, creating hemispheric synchronisation.
For more information on how drumming can aid people with special needs or disabilities contact Gabrielle Okoe.