Community Drumming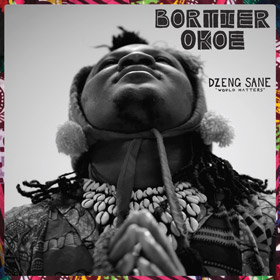 NEW ALBUM
Intricate rhythms blend traditional kpalogo drums, djembe, kora, and balafone with exciting vocals, guitar riffs, and horn lines, creating a new musical force – a sound which connects him with his audiences and inspires even the most reserved listener to get up and dance and sing along.
Click here for more information
Suitable for:
Community health groups
Council groups
Outreach organisations
Disability groups
Aged care groups
Mums and Bubs
Youth Offenders
Prisons
Wellness groups
Men's and women's health groups
Hospitals
Outpatient facilities
Rehabilitation centres
Family therapy sessions
Substance abuse programs
Our community-based programmes are educational, interactive, unique and fun. We focus on allowing each participant to freely express themselves through an individually designed workshop to suit the needs of your group. In a safe and caring environment giving everyone an opportunity to drum, dance, sing and have lots of fun.
Workshops can include a combination of:
Performance – high energy African drum and dance show
Drumming – everyone gets their own African drum
Dancing – traditional African dance
Physical movement - to encourage the use of large motor skills
Singing – vocal release through African singing and chanting
Call & response – drum rhythms, vocal phrases and basic movement
Cultural discussion
African story telling
Question and answer time
Stretching and breathing