Staff Stress Buster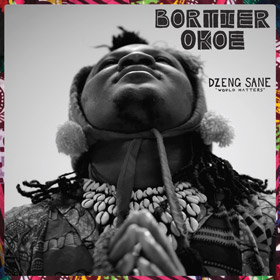 NEW ALBUM
Intricate rhythms blend traditional kpalogo drums, djembe, kora, and balafone with exciting vocals, guitar riffs, and horn lines, creating a new musical force – a sound which connects him with his audiences and inspires even the most reserved listener to get up and dance and sing along.
Click here for more information
Also great for.....
staff parties
as ice breakers
for motivation
staff development days
Read more about the benefits of drumming
We all know there are a lot of stresses involved with being a teacher, so it's absolutely essential for teachers to recharge their batteries. Physical fitness is of utmost importance in dealing with stress. Drumming is very physical and increases the blood flow to vital organs delivering more oxygen to the brain. This enables you to think more clearly and cope with the stresses you encounter in teaching and life in general.
Let loose and be liberated by an African Soul 'STAFF STRESS BUSTER'. These workshops are specifically created to release built up tensions; your personal satisfaction in teaching and your effectiveness in the classroom can be greatly increased by re-energising and clearing your mind.
Workshops can also be used to assist in effectively building and uniting teams.